Book your T2 Ads with The Telegraph Instantly Online
Advertise your showroom, brands, malls and new ventures with the Entertainment, Cinema Fashion and Lifestyle pullout named T2, an undertaking by The Telegraph!
PUBLISHING DAYS
Booking Deadline
Minimum Size
Where is T2 published from ?
LOCATIONS
---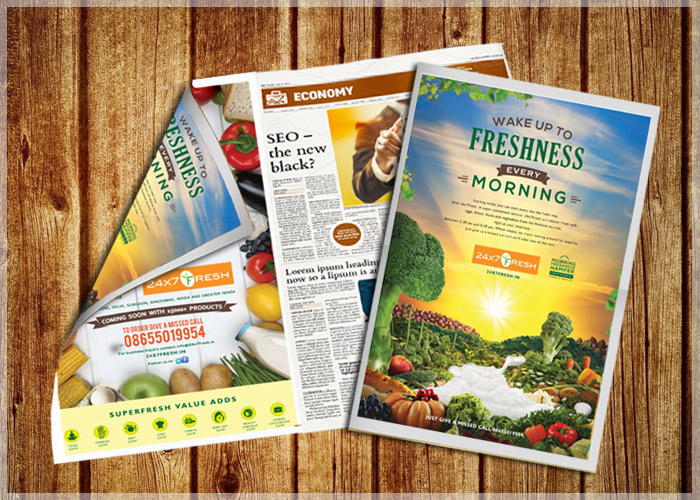 Jacket Full Page
33cm x 52cm
These display ads are placed on the Front Page of the newspaper on both the sides. They are available in the dimensions of 33 cm X 48cm
Half jackets
16.5cm x 52cm
These display ads appear on half of the front page in a newspaper. Half-Jacket ads are available in 16.5 cm X 52 cm dimensions.
Book Mark
3cm x 52cm
Bookmark ads peek out of the newspapers just like a normal bookmark marking the page where your ad has appeared. You can choose to book a full/half-page ad in this case.
Pointers
4cm x 5 cm
Pointer ad appears on the left-most column of the main page. This small ad appears in 4 cm X 5 cm size.
SkyBus
33cm X 5cm
These ads materialize under the masthead of the newspaper in the main page and are 33 cm in length and 5cm in width
Advertorial
Any Size
Publish an article about your product / service - to be placed alongside regular editorial content. You get to choose your headline, text & visuals.
Why advertise in T2 ?
WHY ADVERTISE ?
---
Entertainment and advertisement always go hand in hand. All you need is the right platform to combine the two. T2, the entertainment and lifestyle supplement of Telegraph gives you just the right scaffold to merge both entertainment and advertisement. Advertise your showroom, brands, malls and new upcoming events with the Entertainment, Fashion and Lifestyle pullout T2 and get the client response you have been waiting for.
In today's fast pace lifestyle, people are always looking for stress busters and new health workshops, shopping sales are few ways they look for to enjoy themselves. Be the source of their merriment by advertising yourself in the Telegraph T2 and invite them to spend a fun day with you while you count your profits.